Annie Ford (1920 Onwards): Life Writing and Class Identity
After engaging thoroughly in Annie Ford's insightful memoir of her life as a child growing up in the 1920's and 1930's in Collyhurst Road, Manchester, I have found knowledgeable information about what life was like for a 20th Century working class girl. I think it is also important not just too read Annie's memoir as a story but to also examine how she writes as a narrator and the grammar she uses. Annie shows a higher standard of literary skills than other working classes, although she does misspell certain words such as "hungary" (p3) instead of hungry. These errors are only minimal throughout the memoir.
Regenia Gagnier expresses how there are six different types of working class autobiographies. Annie uses the self-examination narrative form throughout her memoir. Throughout the memoir she also uses the commemorative story tellers narrative form. A mixture of the two narrative forms are shown in Annie's writing. Annie uses the self-examination narrative form as sometimes she expresses herself as an individual rather than a collective identity as she speaks only for herself at school "I was never very happy" (p5). She also only recognises her own family's position "we were just about scraping" (p3). Throughout the memoir Annie is very grateful for her life as a child as she understands she was far better well off than most other working class families. Regenia Gagnier explains how the self-examination narrative form attains attributes to "seek to write their lives as middle class authors" (p357). The second narrative form Annie uses is the commemorative story teller. Annie uses nostalgic events and places emphasis on the adventure as a child. She uses no distinctive main autobiographical subjects apart from the continuous events of her life as a child. She is event driven speaking from her time at school, in the home, playing games, eating food, wearing certain clothes.
Annie's memoir and her use of both commemorative story teller and sefl-examination form illuminates her understanding of class. Annie recognises that she is from a working class background. Annie focuses on her time as a child and how although she did not receive everything she wanted she was "grateful" for all she had. Although she belonged to a working class identity, Annie described how she differed from other working class children on some occasions. Annie explains how "One year I had a dress made in a silky blue material" (p5). Annie portrays herself as a working class girl that received more than the average working class child did.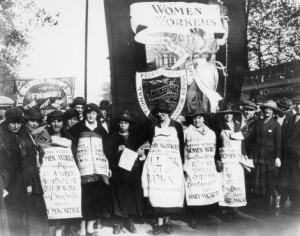 Did the form of working class autobiography change in the twentieth Century?
Different working class auto-biographers wrote various memoirs of their experiences in the twentieth Century. I believe changes in the form of working class autobiographies are apparent. The lives of the working class people have changed undoubtedly since emerging into the 20th Century. Due to factors such as the war, pressure for labour and work. There is a shift in the pattern of the working class form as previously they followed the typical expectations and constraints of what was appropriate for writing. The writings of middle class identity was only deemed acceptable. The change in working class allowed the expression of the what life was really like, the good and the bad for a working class person.
Bibliography
Gagnier, Regenia. 'Social Atoms: Working Class Autobiography, Subjectivity, and Gender.' Victorian Studies, 30.3 (1987), 335-363
'Mrs Annie Ford (Born 1920)', unpublished memoir, 2:291, Burnett Collection of Working Class Autobiography, Special Collections Library, Brunel University. 2:291 FORD, Annie, Untitled, TS, pp.7 (c.2,000 words). Brunel University Library.