Fred Baxter (1908-1997): Illness and Health
"I could live for another 10 years or die the next morning." (p.30)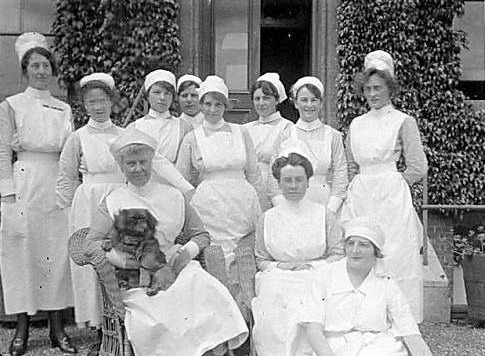 At various points in his life, Fred experienced ill health, as a result of the "various duties and weather" (p.29) he had experienced in life. On one occasion, Fred recalls his doctor informing him that he had a "spot" on his lung, before being given the "all-clear" several weeks later (p.29). Content that he was in good health, Fred "applied for work with the Thingoe Council looking after pumps etc. in the country area" (p.29), requiring him to relocate to the village of Stanton so he could be closer to his work. However, unfortunately for Fred, it became apparent that his condition had been misdiagnosed, after a doctor "ordered further X-rays at the West Suffolk Hospital." The results indicated that he had a "lung infection and [he] was not allowed to take the job with Thingoe Council (p.29)." Being declared "unfit for work" (p.29), must have been very upsetting for Fred and his family, as he had worked hard all his life and uprooted his family for a job he could no longer accept.
In subsequent years, Fred developed "heart trouble" (p.30), leading to "one or two serious heart attacks" (p.30). This forced him to "give up driving" (p.30), which affected his independence and limited his job opportunities. Fred's health prevented him from accepting job roles, and the loss of his car meant it was now more difficult to travel for work. Fred writes, "this really worried me: I had ill health, no car, no job which I could do" (p.30), revealing the frustration he felt at his lack of independence.

Fred was not the only member of his family who suffered from ill health. His wife, Ivy Hetty, and his second son, Clive, both experienced periods of illness. Throughout the 19th and early 20th century "common characteristics of the housing of the working poor…… included insufficient light and air, few toilet and bathing facilities, and overcrowding" (Kreiger and Higgins, 2002, 758). Furthermore, the poor had "fewer material resources" and "suffered more health hazards in their housing and diet", which "affect[ed] their physical health." (Jones, 2013, 178). This connection between poor housing and health proved to be the case in Fred's situation. Fred recalls how Clive "developed meningitis" (p.13), before revealing that the family doctor, Dr Kilner, suggested it was because "he lacked ultraviolet rays from the sun due to the small back yard" (p.13), resulting in the family moving house. The severity of Clive's illness is shown by Fred's admittance that they "nearly lost" their son (p13), which subsequently led to Ivy experiencing a nervous breakdown. On another occasion, Fred would visit the doctor again, and this time a different doctor, Dr Tennant, would once more indicate a link between Fred's ill health and the house he was residing in. Fred writes, "That our maisonette was very damp and that it was dangerous for me and my chest complaint" (p.32). This would again lead to the family moving to a new house, a flat "with no garden to look after" (p.32).
In later life, Fred's ill health resulted in another house move, as a doctor advised him to relocate back to Bury St. Edmunds, to be closer to his children. Fred recalls receiving this advice from his doctor and seems accepting of the deterioration in his health as he writes, "I could live for another 10 years or die the next morning" (p.30). Despite the uncertainty regarding his life expectancy, Fred showed a great deal of resilience towards his failing health. He writes, "I am writing this letter at the age of 83 years old suffering from diabetes, congestive heart failure, left kidney missing, having been admitted to the old and new West Suffolk Hospital 24 times and am still visiting…" (p.30). In listing his health issues, Fred conveys a sense of pride regarding his determination to overcome his poor health and in the resilience he has shown to be alive at the age of 83, after experiencing so many health issues.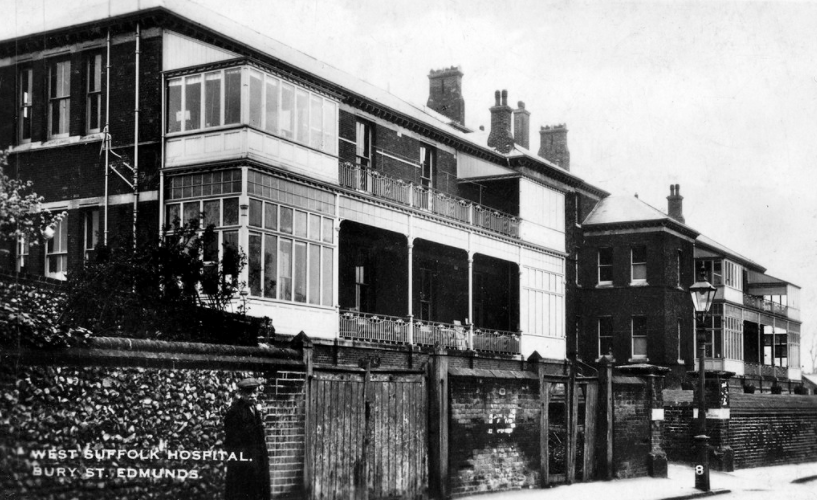 Ironically, despite experiencing more health issues than his wife, it was Fred, who provided care for Ivy in the final months of her life. Two weeks before she passed away, Ivy was informed by a doctor that she had experienced "3 coronaries" (p.37), resulting in her heart being very weak, which must have come as a shock to the couple, as Ivy had been unaware of her condition up to this point. Fred took great comfort being "able to lie beside her until the last breath" (p.38), as she passed away on 19th February 1990. When commenting on the death of his wife, Fred states "I did not want to lose my wife but sometimes I feel God knows best because my wife would not have been able to get about and look after herself as I am able to do" (p.38). Fred shows great strength of character and unwavering faith in God, as despite his grief, he is able to see that Ivy's death prevented her from any more suffering. It is testament to their love and respect for one another that in spite of his serious, multiple health conditions, Fred was still able to provide care for his wife in her time of need.
Fred would eventually pass away seven years after the death of his wife Ivy, in the June of 1997.
Bibliography
Work Cited:
Baxter, Fred, 'Cemetery Side of 83 years; the life story of a Bury St. Edmunds man', Booklet. 43pp. 1993, Burnett Collection of Working-Class Autobiography, Brunel University Library.
Krieger, J. and Higgins, D., 2002. Housing and Health: Time Again for Public Health Action. American Journal of Public Health, 92(5), pp.758-768.
Jones, H. 2013. Health And Society In Twentieth-Century Britain. Oxton, New York: Routledge.
Images Used:
Image 1- West Suffolk Hospital Nurses, May 1921. Retrieved from:
Image 2- Old picture of council houses. Retrieved from:
Image 3- West Suffolk Hospital, Bury St. Edmunds in the early 20th century. Retrieved from: