Education and Schooling, James Ashley (b.1833)
Within James Ashley's memoir there is little evidence to suggest the type of experience he had during his time in education, as he states early on that the following is preserved around his time after he had left school in July 1846. However like most working class writers a form of writing contemplating their life as a child and experiences which usually took place in school exists, as he mentions that he wrote letters compiling this information to the Wrexham Advertiser in 1896-7.
"In 1896-7 I wrote several letters to the "Wrexham Advertiser" describing the town and many of its inhabitants in the forties, and in which I mentioned some small incidents in my early boyhood and the schools I attended." (Ashley pg.1)
Unfortunately I was unable to locate any of these letters written by James within the British Newspaper archives, so for this blog post I will have to look at evidence within his memoir in which could possibly give me an idea as to how he viewed his experience of schooling. What little evidence James's memoir does give me about his experience of schooling could possibly imply a negative one. James attended a National school. These were set up by the Church of England, to compete with the non conformist British and Foreign schools who were providing elementary education for working class in the new industrial towns. They were built solely for the education of the poor. Through attendance of a national school, it implies to me that James and his family were religious. This is made further evident within his memoir when he discusses his continuous visits to see Charles Spurgen, a highly influential British Baptist preacher within the 19th century.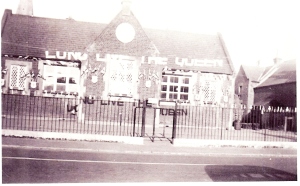 "National education remained something that was provided for them and secular instruction had to be accompanied by religious instruction, because as the National Society often emphasized, the presence of the latter stopped the pupils becoming over- ambitious as a result of the former". (McCann pg.78)
McCann here comments on the curriculum of the National schools, implying that non-religious education had to be juxtaposed with secular instruction, in order to keep the working class children from becoming 'over-ambitious'. Stopping children becoming over ambitious through the effects of religion may have been deemed as a positive lesson within National schools, however I question whether that's what they really believed or whether they were merely trying to embed a unique stamp within society.
"National education still had to differentiate itself from the education offered by other institutions- if there was educational competition; it was a competition that the National Society was determined to win." (McCann pg.78)
If James did of course identify with this concept, he acted out on it accordingly in becoming a part time teacher at a ragged school after he moved to London.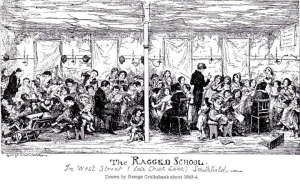 James mentions that before he left school he was a monitor.
"When I left school in- the Congregational Day School in Chester St.- in July 1846, I, who was about Head Boy and in my last year monitor- there were then no school Inspectors or Examinations- was awarded £7 or £8 from the Dr. Williams Trust; it was money for my apprenticeship, if a premium was needed." (Ashley pg.2)
Pupils who had aspirations of becoming teachers themselves stayed at school until their early teens and became apprentice teachers, called monitors. The apprentices were usually trained by the head teacher and allowed to teach younger pupils to gain experience. The monitors who had successfully completed training, and showed they could preserve a level of discipline were employed as assistant teachers at their school. James does not deliberate on this training he may have received. A usual apprenticeship under a head teacher lasted around five years, however James states that in his memoir he started his silk hat apprenticeship in the year 1850, four years after he left school. He may have finished early, possibly resigning from his post for personal reasons.
James along with his work in the silk hat finishing industry undertook part time work at an established ragged school in the year 1860. "In 1860 we established at our ragged school, then in Russell St. Dockhead, Sunday morning breakfast meetings." (Ashley pg.13) Ragged schools were developed by John Pounds, a Portsmouth shoe maker, who in 1818 started teaching working class children without charging fees and by the year 1870 when the education act was passed, around 350 ragged schools had been established over Britain. The ragged school movement attracted teachers from all social backgrounds and even characters of great social history. Charles Gordon, who would then go on to be known as General Gordon, who died in Khartoum 1885 defending it from Sudanese forces, was an apparent devout follower of the ragged school movement. "General Gordon, who wrote when abroad that he prayed twice daily for his fellow teachers." (Montague pg.3)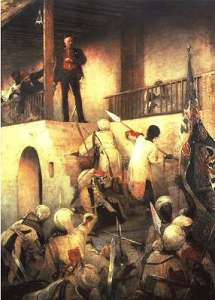 Teachers within ragged schools were often heralded as having a strong relationship with god and a vast knowledge of the bible. James's participation within a national school when he was a child and the strict regime they had of teaching religion alongside secular education, along with his brief time as a monitor, made him a perfect candidate for the job. However the reasons behind James undertaking a part time job as a ragged school teacher, whilst also having to deal with the pressures of alternative work and family life, are ones that lead me to believe he possibly had a negative experience of education within a national school. I spoke earlier of the national society representing a rather restricted education, with James possibly identifying it. I believe he acted out upon this identification by becoming a ragged school teacher. Attempting to give out a better education to children who derived from similar social backgrounds as himself, an education which doesn't restrict and in fact finds a more suitable balance between secular and religious education.
Bibliography
Ashley James, Untitled, pg1-50,(c, 12,500 words). Brunel University Library. Vol:1 No:24
Montague C.J, Sixty years in Waifdom or The Ragged School Movement in English History. London. Woburn Books Ltd. 1969
McCann Phillip, Popular Education and Socialization in the Nineteenth Century. London. Methuen & Co Ltd. 1977